What a month of Women's football we had, culminating in a final where the USA were made to earn their fourth World Cup title. The Netherlands however, can be proud of their achievements, making their first final in their second world cup appearance. Let's summarise the match quickly.
Team Name
Goals
Shots
Shots On Target
xG
Passes
Successful Pass %
Netherlands
0
6
4
0.12
415
67%
United States
2
15
11
1.72
424
71%
a Table 1: A match summary from the FIFA Women's World Cup Final
We can see the USA did not have it completely their own way, with the Netherlands holding their own well throughout the match but producing as many shots as they probably would have liked.
We can see from the plot above that the Netherlands were unable to maintain possession in their final third, limiting their ability to create scoring opportunities. However, there was no real difference in passes per possession, with the USA completing on average 3.21 passes compared to 3.24 passes for the Netherlands. Where, these passes were made did differ however, with the USA appearing to complete more passes in their final third compared to the Netherlands.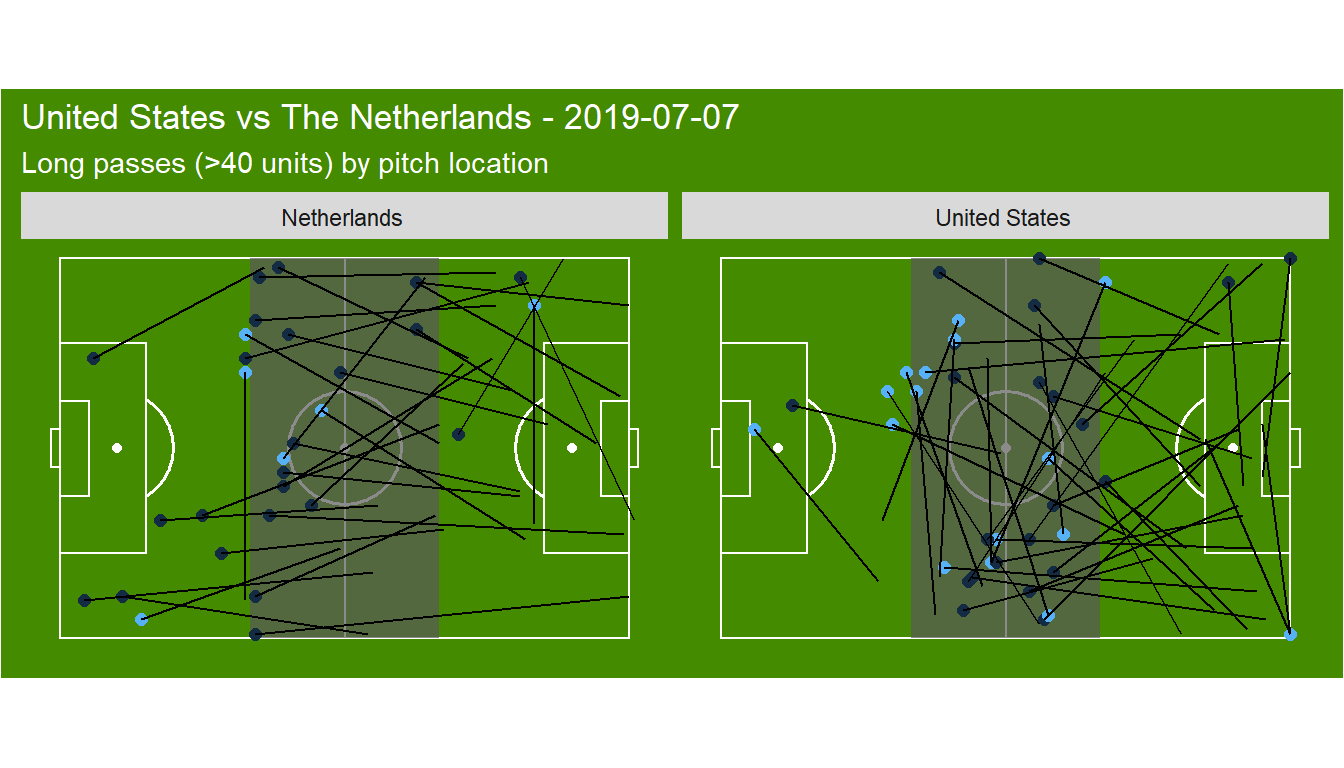 The Netherlands were also attempting longer passes, >40 units in length, from in their first third. This was in an attempt to create a fast break and were often unsuccessful, particularly from right full back. The USA appeared to be more thoughtful with their longer passes and were more successful. These passes may have been used in an attempt to switch play quicker to exploit play particularly down the left hand side of the Netherlands defence.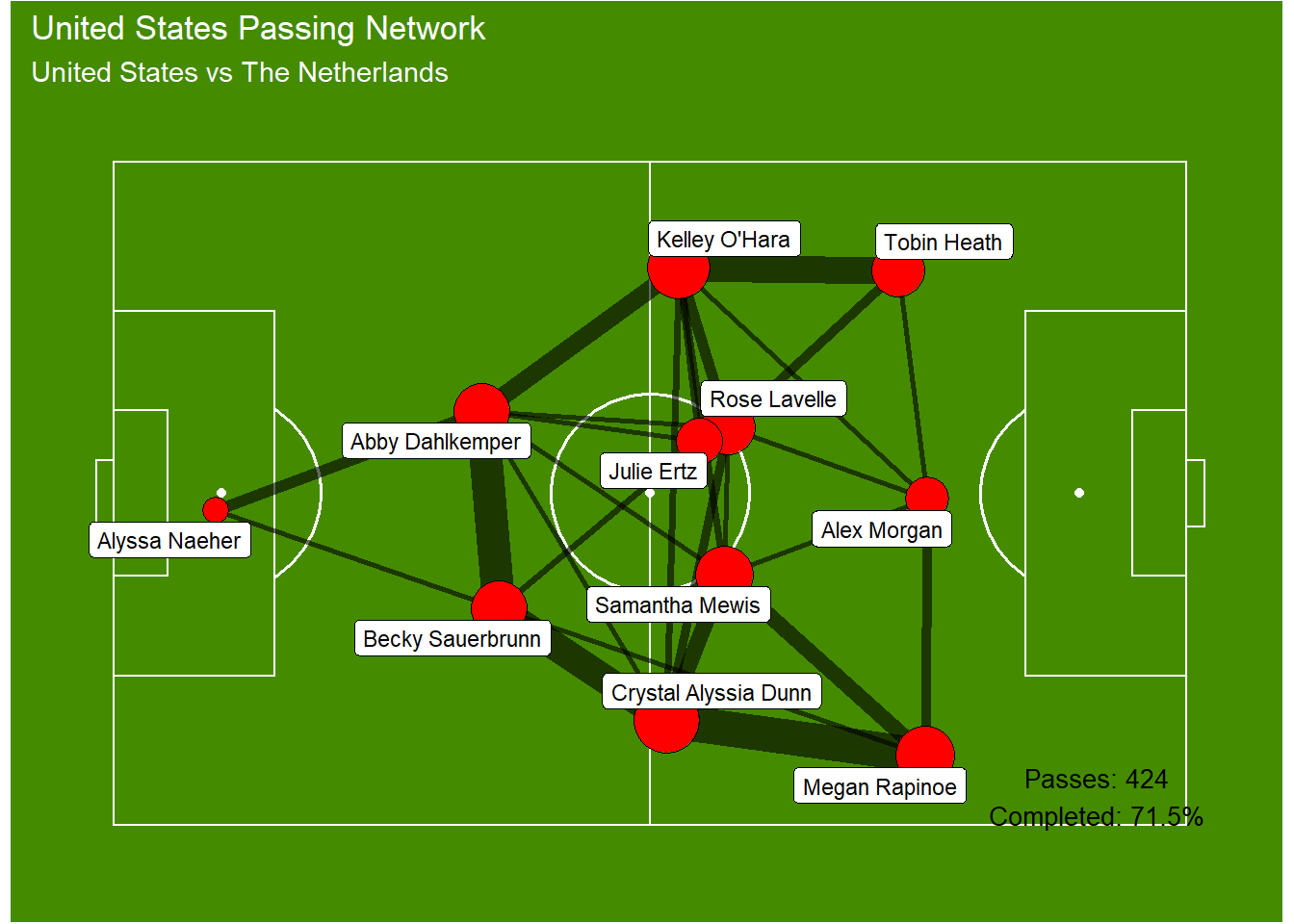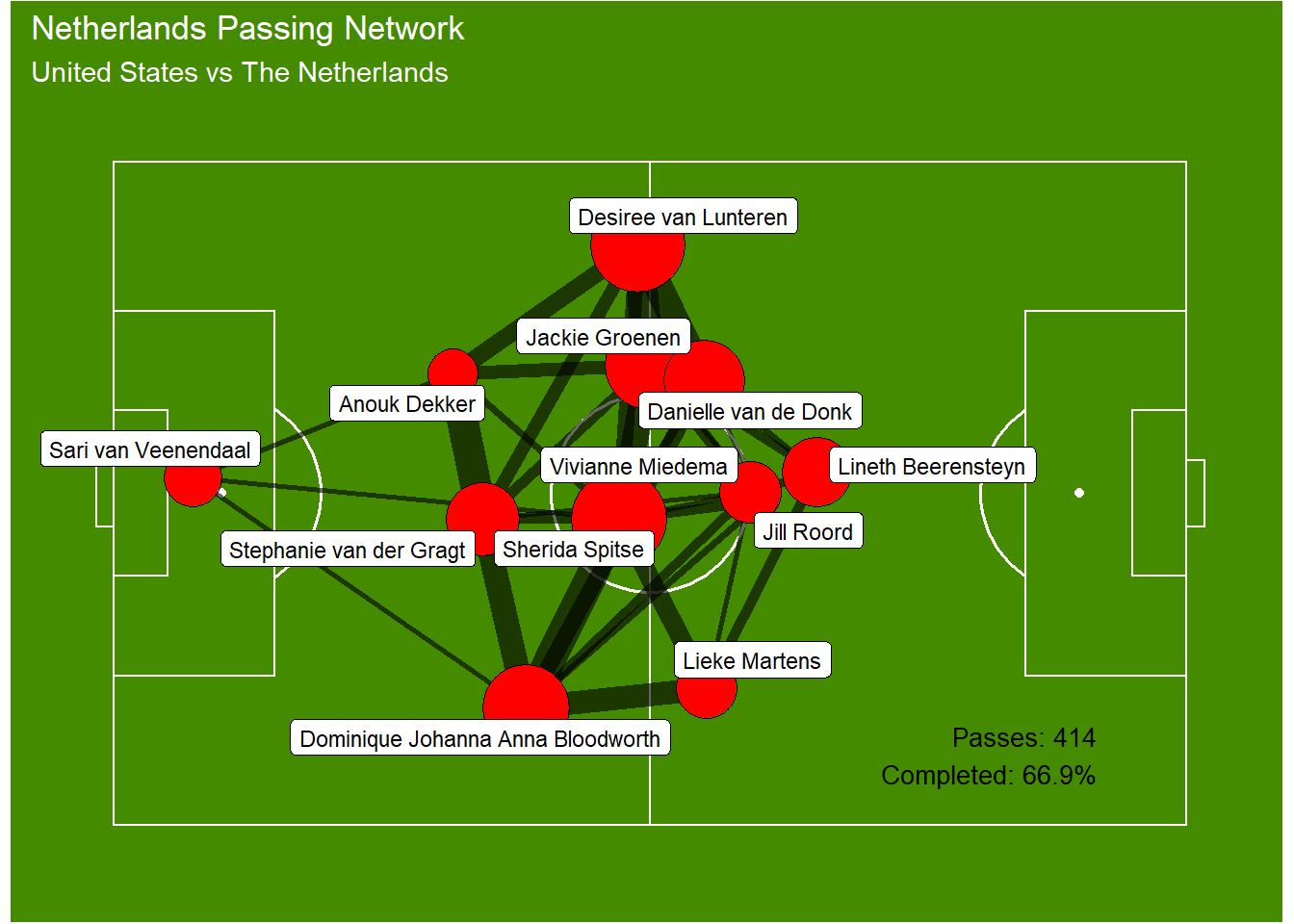 The two passing networks show the Netherlands played much deeper than the United States. Their approach may have been to sit deep, defend and try to produce chances on the counter. Against a team like the USA this is probably common tactic and not one many have much success with. On this attempt the Netherlands were unable to come out on top, but they have a lot to be proud of in only their second World Cup appearance.
Thanks again to StatsBomb for the data!